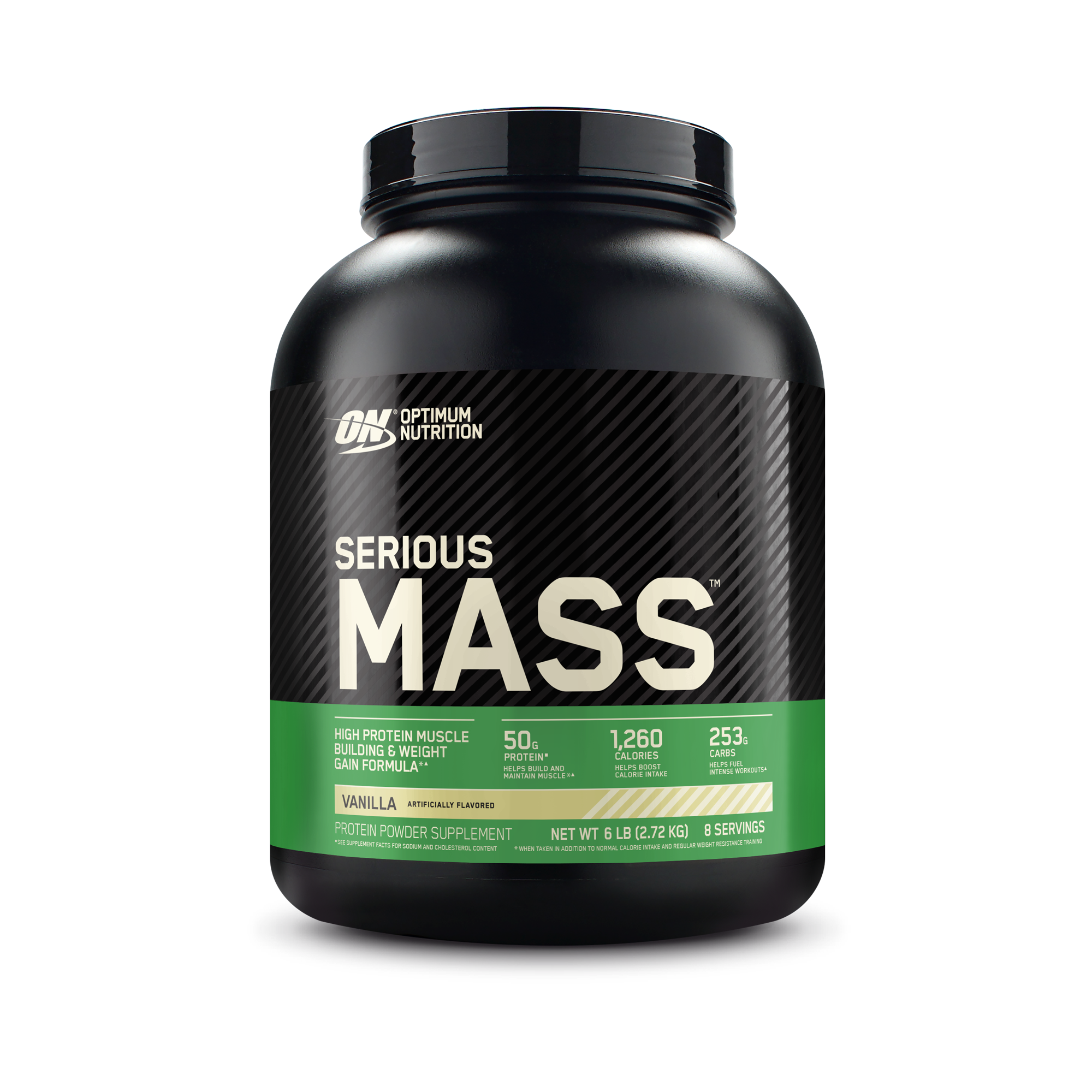 If you are also bored by simply having your mass gainer powder with water or milk, then it is time to give them a little twist. Try easy and delicious recipes with the goodness of mass gainer. They are quick to make, fill you up, provide all the essential nutrients, and help you power through the day.
Read on to find 5 amazing recipes with the power of mass gainer and no guilt!
Strawberry Cheesecake Shake
Get the deliciousness of strawberry cheesecake with the goodness of mass gainer powder to help you build muscles and gain weight in a healthy way with this recipe.
Ingredient
100 ml milk (you can take low fat milk, almond/soy/ or oat milk)
50 g Greek yogurt (strawberry flavor)
2 – 3 digestive biscuits
2 scoops GNC mass gainer
200 g fresh strawberries
Method
Blend all the ingredients expect digestive biscuits in a blender jar until you get a smooth shake.
Transfer to a glass or bowl, crumble digestive biscuits on top and dig in!
Protein Banana Pancake
Pancakes are the perfect Sunday breakfast it seems. Easy and fuss free to make and they are enjoyed by the entire family. Give your usual pancake recipe a healthy twist by adding mass gainer powder to it.
Ingredients
1-2 scoops mass gainer powder (vanilla flavour)
1 mashed banana
½ cup milk of your choice
A pinch of cinnamon
2 egg whites
2 -3 drops vanilla essence
Method
Combine mass gainer and cinnamon powder in a bowl and mix well.
In another bowl whisk up the eggs and add vanilla essence to it. Add the dry ingredients to this bowl and mix well.
Mix mashed banana and slowly add milk to make a thick batter.
Pour batter into greased pan and cook evenly on both sides until pancakes become golden brown.
Serve with honey, maple syrup, or your favorite fruits.
Chocolate Balls
For those mid-meal cravings when you want something sweet, this is the perfect recipe. Full of health and taste, it'll satiate the sugar cravings.
Ingredients
1 ½ cup rolled oats
2 tbsp cocoa powder
1 ½ cup GNC Pro Performance Weight Gainer (Double chocolate flavor)
2 tbsp honey
1/3 cup peanut butter
Desiccated coconut for garnish
1/3 cup milk of your choice
Method
In a food processor, roughly churn oats for a few seconds until they become a fine powder.
Add milk, honey, and peanut butter to the processor jar and blend well.
Transfer this mixture to a bowl. Add mass gainer powder and cocoa powder and mix well until you get a thick sticky batter.
Line a tray with butter paper.
Make small bite sized balls and place them on the tray. Let them set in the fridge for 30 minutes. Coat with desiccated coconut and enjoy!
Chocolate and oats mass gainer shake
Oatmeal for breakfast is such a healthy option. Try this mass gainer shake recipe with chocolate and oats, and you'll love to have oats in this new way.
Ingredients
1 – 2 scoops GNC mass gainer powder (chocolate flavor)
1 banana
2 tbsp peanut/ almond butter
½ cup rolled oats
1 cup oat milk
A pinch of cinnamon powder
Method
Put all the ingredients in a blender jar and blend well for 30 seconds.
Transfer it to a glass and enjoy!
No-Bake Energy Bites
Make these delicious energy bites at home and you'll never buy them from the store again. Easy and quick to make, and full of goodness of nutritional ingredients, this is the perfect recipe when you are on the go and want something healthy!
Ingredients
1 cup oatmeal
½ cup peanut butter (you can use any other nut butter as well)
½ cup mini choco chips
1 tbsp vanilla essence
½ cup ground flaxseeds
½ cup pumpkin/ sunflower seeds
1-2 scoops GNC mass gainer powder
1/3 cup honey
1 cup unsweetened coconut flakes
Method
Mix all the ingredients in a big bowl.
Let the mixture chill in the refrigerator for 30 minutes.
Once chilled, cut bite sized bars and enjoy. You can store these in an air tight container as well.
Make sure you browse through www.guardian.in to buy all your favorite mass gainer supplements. Also buy high quality whey protein and best multivitamins from the website to keep your overall health and wellness in check.
It is also highly recommended that you consult your doctor before including any new supplement in your routine to avoid side effects or allergic reactions.